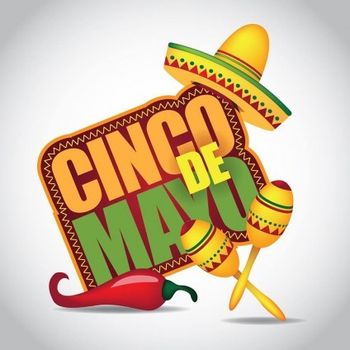 Always honored at the Fifth of Maynote for those of you who don't speak Spanish, that's what "Cinco de Mayo" translates to, Cinco de Mayo is a celebration of Mexican culture in honor of a minor-but-significant battle victory of Mexico over an invading European force — okay, France — back in 1862, when the struggling Mexican nation was attempting to retain its republic status. When the French invaders stormed the forts of Loreto and Guadalupe they were expecting a quick victory on account of superior numbers and weaponry. A nasty rainstorm changed all that, and they quickly discovered that being bogged down in the mud is a terrible place to be when an angry, desperate peasant is charging at you with his machete. When the French soldiers routed, morale in the Mexican army skyrocketed.
Ironically, Cinco de Mayo isn't a major celebration in Mexico itself: the holiday became much more important in the United States among Mexican-Americans as a point of cultural pride (very similar to St. Patrick's Day for the Irish). It's also mistaken by a lot of non-Mexicans — okay, white Americansnote Particularly ones taking high-school Spanish classes who use the day as an excuse to bring food — as Mexico's Independence Day (the real Mexican Independence Day is September 16th). There's an Urban Legend that Cinco de Mayo really took off as a celebration when Chicano student groups at various California schools during The '60s wanted to have a national pride day but couldn't use September 16th because it was at the start of school years, whereas May 5th came at the end of school years and easier to get people to join in.
And much like St. Patrick's Day, it's become accepted as a day for non-members of the ethnic group to indulge in the food (and beer!) of that ethnic group.
---
Tropes associated with this holiday:
---